Home

›

Games

›

Strategy

›

merge nymphs online
Summary of Game
It is time to do your part to save the environment while getting some sexy nymph action in the process when you enter the world of Merge Nymphs. You must become the champion of the eco-system and ward off the evils of pollution to free the world of these beautiful nymphos, because if not they will have no other man to turn to.
Key Features
You will be immersed into an eco-friendly world of fantasy where you must become the Lord of Fertility and the last hope to save the sacred land of the Nymphs. You will be called to duty to become the first, last, and only line of defense against the evil Golems who have ravaged the lands with pollution and corruption. In exchange for your hard work and bravery, the Nymphs will lay down their sexy bodies and be eternally grateful while willing to meet your every sexual need. On their own they would be no match for the diabolical Golems but now you have awakened and are called to the task of evening the odds and striking a blow for the greater good of the environment and the salvation of all Nymph-kind. These naughty female sprites come in a variety of shapes, sizes and even colors, so regardless of your taste there will be someone to your liking. From Star Nymphs to Forest Nymphs we have all of your bases covered and the more you advance in the game, the hotter your adventures will become. You will be called upon to awaken these bountiful beauties with endless rounds of sex and fun all leading to you amassing the most powerful and dynamic nymph army around. Your goal is to offer healing to the Nymphs while exploring the lands in search of Nymphs Shells. The more of these shells you collect the closer you will be to achieving your goal and acquiring more sex scenes. You can also use Incubators to amass more shells which will be used to unlock more erotic scenes as your press on in your journey to rid the world of the vile Golems and their polluting ways. The more interacting and intercourse you engage in with the horny Nymphs, the more you will be able to restore their magical powers, which will then in turn allow them to be able to fight by your side as part of the most seductive and sexy army imaginable. There is a lot to gain from dedicating yourself to their cause, which includes access to over 80 Nymphs all in need of the care only you can provide. You will also get the chance to unlock over 30 uncensored erotic scenes that will have you just as turned on as the gals in the game. For each puzzle that you are able to solve you will be rewarded with not only the satisfaction of fighting pollution but a ton of sweet prizes as well. You will also have access to over 250 mergeable and interactive items with updates all of the time.
System Requirements
Latest version of Chrome
Buy Game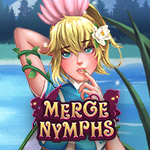 You are missing 0 gold to complete this purchase using Nutaku Gold
---
Select payment type
Taxes may apply or be included
Buy Game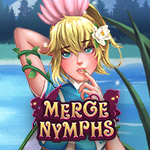 You are missing 0 gold to complete this purchase using Nutaku Gold
---
Select payment type
Taxes may apply or be included
Uh Oh, Payment Error
There was a problem completing your purchase.
Please try again
---
Select payment type
Your Purchase is Almost Complete
Your order has been successfully received, but we still need additional time to receive confirmation from your financial institution.
This should take a few hours or days.
You will receive a confirmation email once your purchase has been processed.