Home

›

Games

›

Social

›

prison wars

Summary of Game
Prison Wars is the one game that will let you experience the harsh life inside a maximum security prison. Make easy money, smuggle, deal, get as much respect as you can from fellow inmates, join a gang, take control of the prison and watch your back!
Key Features
Are you man enough to do some time?
Game Information
Languages:

Release Date:
System Requirements
- Windows Vista/Windows7/Windows8 + Internet Explorer 8/ Google Chrome ver.39
- Mac OS 10.10.x (Yosemite) + Google Chrome ver.39
- Plug-in: at least Adobe Flash Player 11
Buy Game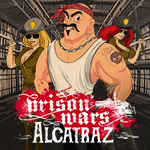 You are missing 0 gold to complete this purchase using Nutaku Gold
---
Select payment type
Taxes may apply or be included
Uh Oh, Payment Error
There was a problem completing your purchase.
Please try again
---
Select payment type